Pre-Post Surgical in Columbia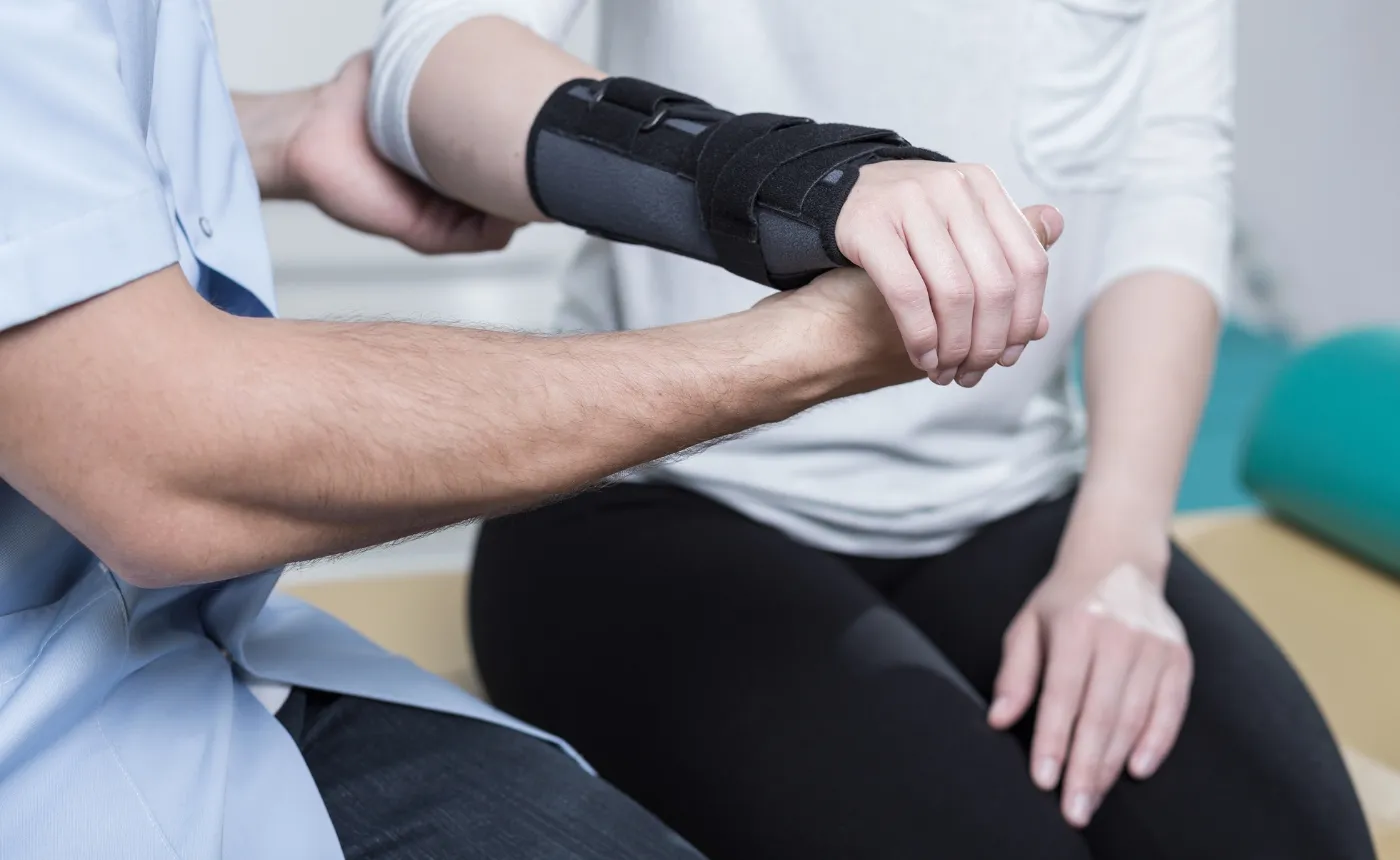 Personalized Care with One-on-One Physical Therapy
At our clinic, we understand the importance of personalized care. That's why our physical therapists provide dedicated one-on-one sessions, ensuring you receive the focused attention you deserve. What sets us apart is that all our therapists are Doctorates of Physical Therapy (DPTs), bringing a higher level of expertise to your rehabilitation journey. Unlike the vast majority of other physical therapy clinics, we are here to address the root problem and help you achieve an even better state of well-being than before.
Specialized Post-Surgical Rehabilitation
When surgeons refer post-surgical patients to us, it's because they trust our team to assist in the recovery process. We specialize in helping patients regain strength, function, and mobility after surgery. Our evidence-based approach to physical therapy is tailored to facilitate your recovery and enable you to resume your daily activities, work, recreational pursuits, and even competitive sports.
Comprehensive Rehabilitation for Various Procedures
Our expertise extends to a wide range of orthopedic post-operative procedures, including:
Knee, hip, and shoulder joint replacements
Reconstruction of major knee ligaments (ACL, MCL, PCL, LCL)
Arthroscopic knee surgeries (such as meniscectomies, meniscal repairs)
Ligament and tendon repair, including Achilles tendon repairs
Arthroscopic hip surgeries (such as labral repairs)
Nerve releases (such as cubital tunnel, radial tunnel, carpal tunnel, tarsal tunnel)
Neck and back surgery (such as fusions, laminectomy, decompression, and discectomy)
Nerve compression release
Bone or joint fusion (arthrodesis)
Tendon transfers
Surgical fixation of fractures, including open reduction and internal fixation (ORIF)
Shoulder post-surgical recovery for rotator cuff tears, labral tears, SLAP tears or lesions, arthroscopy, and more
Evidence-Based Therapies for Optimal Recovery
Some of the therapies used to accomplish the goal of regaining movement and reducing pain, swelling, and stiffness may include one or more of the following:
Manual therapy
Soft tissue and/or joint mobilization
Muscle energy
Gait and balance training
Transcutaneous electrical nerve stimulation (TENS) – electrical muscle & nerve stimulation
Therapeutic exercise and functional strength training
Ultrasound
Functional re-education
Rehabilitative exercises to help increase strength, endurance, motion, balance, and coordination
Pre-Surgical Rehabilitation: Preparing for a Successful Surgery
The benefits of pre-surgical rehabilitation have been proven to be numerous for patients undergoing surgery. Talking to one of our physical therapists will help you determine the best treatment plan for you to get the best results.
You will be able to recover your normal function faster if you are strong, flexible, healthy, and mobile. Pre-hab programs allow you to create a positive routine you are familiar with before the surgery and you can use to help you recover faster.
Achieving Lasting Results and Healthy Lifestyle
What will a post-surgical treatment program do for me in Columbia?
Your doctor may recommend pain relief drugs. However, physical therapy can relieve pain without them being necessary. While painkillers mask the pain, physical therapy addresses the root cause of the problem. This can be achieved using specialized techniques and modalities as well as home exercise programs.
Our team of specialists can help with any type of surgery. Our physical therapists will devise a treatment plan which will include targeted stretching and exercises that will help you get back to your daily activities.
Even after your post-surgical rehabilitation treatments, we are committed to ensuring that you live a healthy lifestyle. Part of your treatment plan will include information on how to make lifestyle and/or nutrition changes that can improve your long-term health and prevent you from injuring yourself in the future.
Adapting to Physical Limitations and Restoring Motion
Physical limitations may occur in the weeks and days following surgery. Your physical therapist will be able to advise you on how to adjust to these limitations. For example, how to get up and down stairs, change clothes, and get in and out of a car. You can use adaptive tools to help compensate for your reduced movement. These adjustments will allow you to move comfortably and restore your normal range of motion.
Prepare for Surgery with Physical Therapy in Columbia
Our team can help you if you're considering surgery. We are committed to offering you the best physical therapy options.
It is important to start as soon as possible for the best results. To ensure a smoother procedure and a shorter recovery time, schedule your appointment now.
Request An Appointment
Please fill out this form and
we will contact you about scheduling. - Susan Provenzano

Jim is a phenomenal PT!  He helped me rehab from major rotator cuff surgery.  His knowledge, patience, creativity, and positivity are remarkable and made the rehab process so much better.  In fact, I looked forward to my appointments, because each time I made progress.  Jim has a wonderful personality (very important for PT treatment!), a deep understanding of anatomy, strengthening, and healing, and is a terrific motivator.  I highly recommend him for anyone with any type of injury or rehab need in the Columbia, SC area. - Meghan Davidson

Ascent is the most well rounded and patient centered physical therapy clinic in Columbia. Their docs are knowledgeable and spend a full hour with you at each visit, making sure they customize your plan of care to meet your goals. They will not hand you off to an aide or a tech and will offer pertinent education so that you learn the why behind your symptoms and how to keep them from coming back. In a healthcare system where clinicians rarely spend more than a few minutes listening to you, the clinical staff at Ascent will hear your story and lead you down the path to recovery. I often recommend this clinic to my patients and hear nothing but positive remarks.