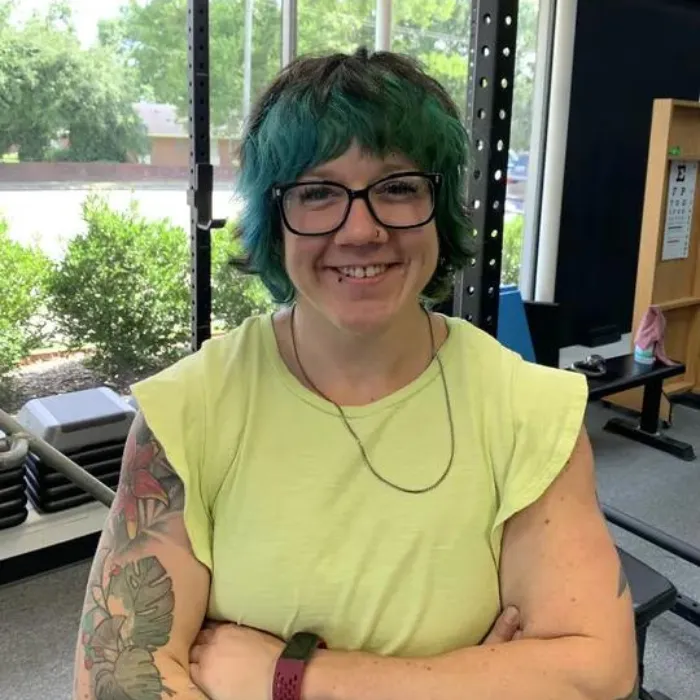 Kristine is the Ascent PT – Millwood's care coordinator, who provides professional administrative services to enhance each client's experience.
Kristine is originally from Huntington, Indiana, but has recently made the big move to South Carolina! After graduating high school, Kristine began her journey in the healthcare field as a Certified Nurses Aid. Over the next several years, Kristine continued her journey in the healthcare field gaining extensive experience in customer service and administrative assistance! In 2017, Kristine was involved in an accident which left her with positional vertigo and other physical traumas that needed long-term care. This is when she was first introduced to physical therapy. It was through her own experience and continued training that she discovered her love for the physical therapy field. Kristine is excited to continue living out her passion for serving others and promoting exceptional patient care!
In her free time Kristine trains and competes in the sport of Strongman, also recognized as Worlds Strongest Man. Her favorite lift is Deadlift, which she has had the opportunity to present on ESPN 2, in Hilton Head, April of 2022. She is currently ranked as the 8th Strongest Lightweight Woman in the World, and can't wait to continue to see what is next!