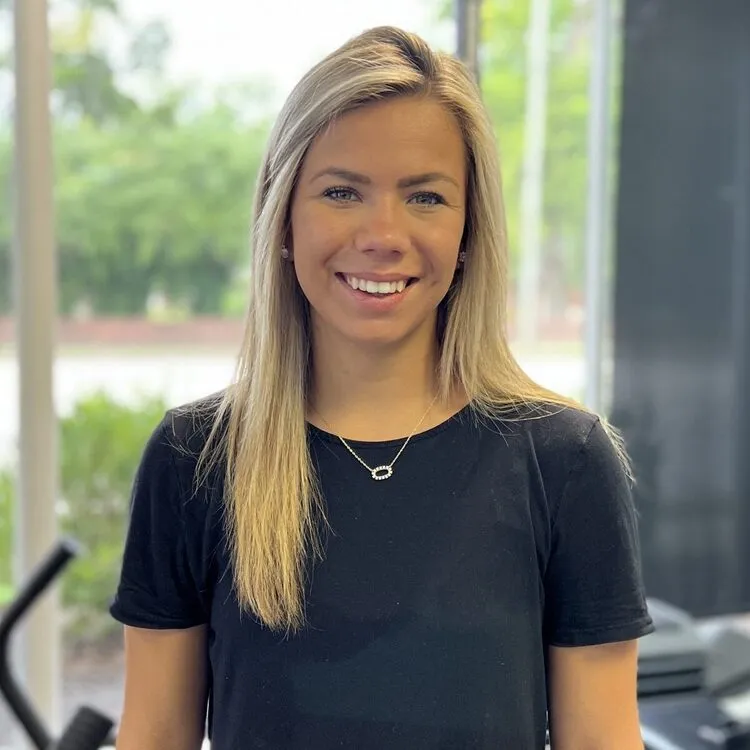 Gianna joined ATP in 2022 as a PT Aide/Tech. With this position you will see her around the office assisting our therapists and patients, organizing our various initiatives, and coordinating social media/marketing content. Most importantly, you will always see her with a smile on her face!
Gianna was born in Wausau, Wisconsin. In 2012 she moved to Charleston, South Carolina and has resided there since. She attends the University of South Carolina and is an Exercise Science major. She plans on obtaining her Bachelor's then moving on to Physical Therapy school. She gained experience in Physical Therapy as an Associate of Health Science degree student in 2020 and was later hired as a Physical Therapy Tech. Gianna has worked in the Physical Therapy career field for 2 years and states "I couldn't have chosen a better way to spend my time." She enjoys being an asset to helping patients return to their daily lives and with helping them become pain-free.
In Gianna's free time you can find her cheerleading, as she has competitively cheered for 15 years and has competed across the country. On the weekends she's wherever the water is: she loves the Beach, Lake, and River!
Gianna's goal is to bring positivity to the Physical Therapy field and make rehab a positive place where people strive to get better!