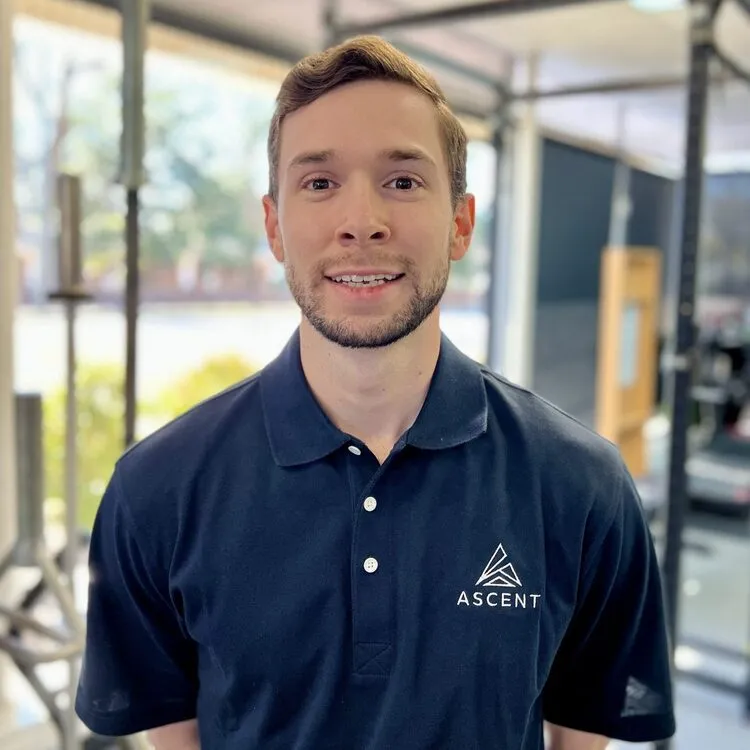 Dr. Jackson Propst received his BS in Exercise Science from the University of South Carolina in 2019. After that, Jackson then pursued physical therapy and received his Doctor of Physical Therapy degree from Anderson University in 2021. While in graduate school at Anderson University Jackson was a co-author and co-presenter for a research poster on recurrent injuries in high school track and field athletes at the largest national physical therapy conference in the US.
Throughout his life, Jackson has pursued different forms of exercise such as sports-specific weight lifting, Olympic lifting, and CrossFit. He also has high school and collegiate level baseball experience as well as coaching experience with 14-18-year-olds.
Jackson specializes in the treatment of orthopedic conditions as well as overhead throwing-related injuries. His treatments usually consist of region-specific manual therapy techniques, movement assessments, and tailored exercise interventions unique to the individual.
Recently, Jackson completed his accreditation as a Certified Strength and Conditioning Specialist (CSCS) through the National Strength and Conditioning Association (NSCA) as well as full body Dry needling certification through the American Academy of Manipulative Therapy.
Credentials & Additional Coursework/Training:
Doctor of Physical Therapy
Certified Strength and Conditioning Specialist
Dry Needling Certified
Blood Flow Restriction (BFR) Treatment