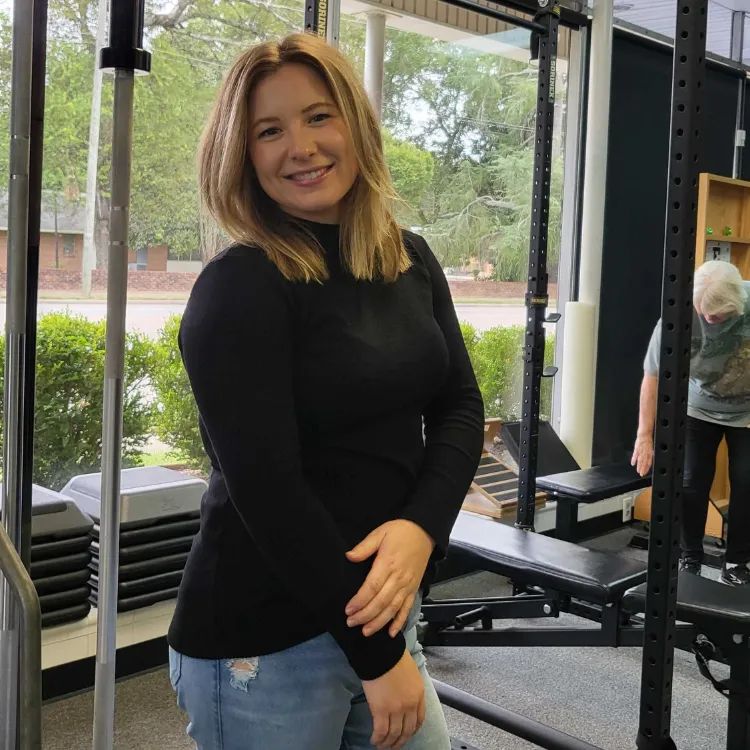 Care Coordinator – Spears Creek
Karey's journey with ATP has been nothing short of unique! She first came to us as a patient after learning about Ascent through a local DPT friend who went to school with a few of our Ascent Doctors. After hearing rave reviews of the individual, one-on-one care, she decided to check it out herself! She meshed so well with the staff, she decided to stick around; first to gain observation hours in her application for future schooling and now as the office Care Coordinator at our Spears Creek location!
Karey attended the University of Scranton where she completed her undergraduate degree in Biology. Following undergrad, she attended the University of Nevada, Las Vegas where she earned a Master's degree in Public Health with a speciality in occupational and environmental health. It was through her Master's degree that she discovered her passion for injury and illness prevention. It was a combination of her education and experience as a collegiate athlete that drew her to physical therapy. Karey knows first hand the role physical therapy plays in injury prevention. She believes spreading awareness of safety and health is a core aspect of physical therapy and she cannot wait to use her knowledge to help our patients achieve higher!
Karey has recently moved to Columbia from New Mexico and loves exploring her new city and state in her free time. She's a military spouse who is passionate about building her own career and supporting other military spouses. She played softball in college and still enjoys playing in a rec league and watching the Gamecocks play when she can.